Have you seen the new Blackwood Cardigan from Helen's Closet? Last month I had the chance to test this pattern, and of course I paired it with a sweater knit from the shop. Here are the results…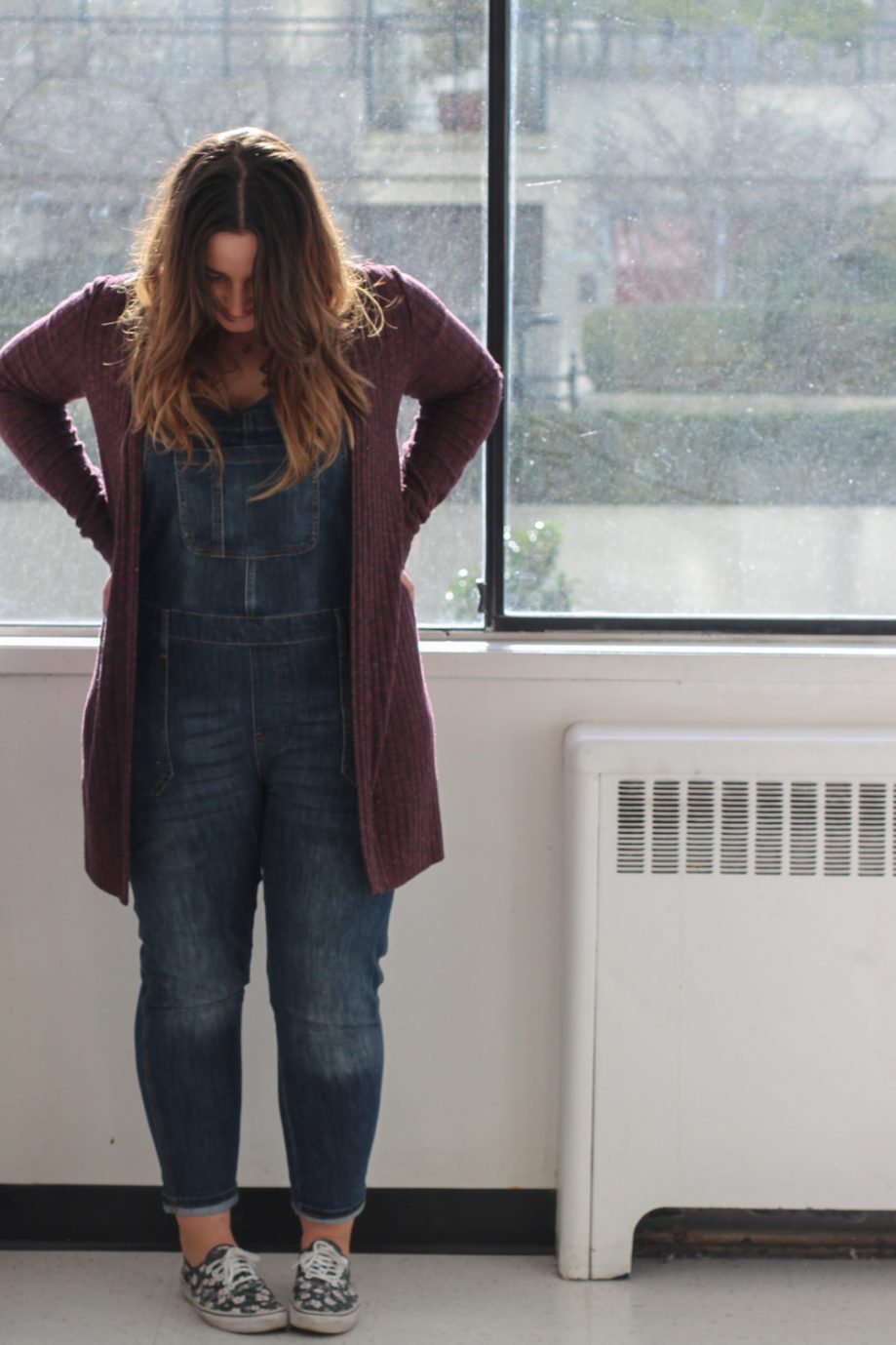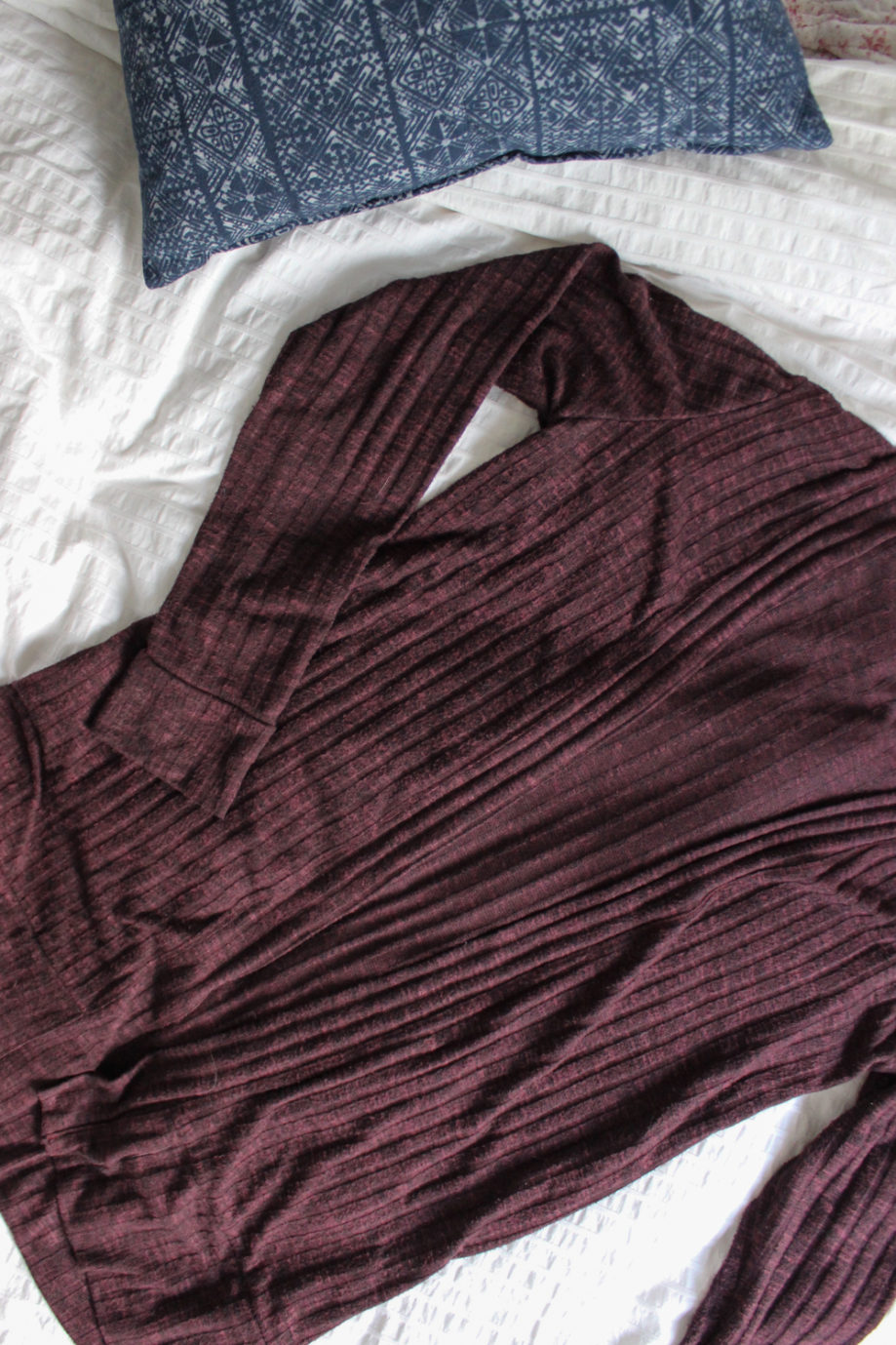 First thing's first: the fabric! It's the Brushed Ribbed Sweater Knit in Bordeaux. This colour is sold out but the fabric itself is available in three other colours right now: Olive, Rust, and Grey. It's lightweight and soft, perfect for this cardigan.
The Blackwood offers two length options: hip length, and mid thigh. I've had longline cardigans on the brain so I went with the mid thigh length. Helen says that the pattern is designed with layering in mind, with it's fitted shape, extra long sleeves, and open front design. I hate wearing bulky sweaters under my jackets, so for me this is the perfect spring/transitional cardigan. It works so well layered under my Robson Coat. (P.S. If you click that link get ready for a throwback to 2014 when I was contributing on Sewaholic and … my short hair! Remind me not to cut my hair that short ever again. Ok? Thanks.)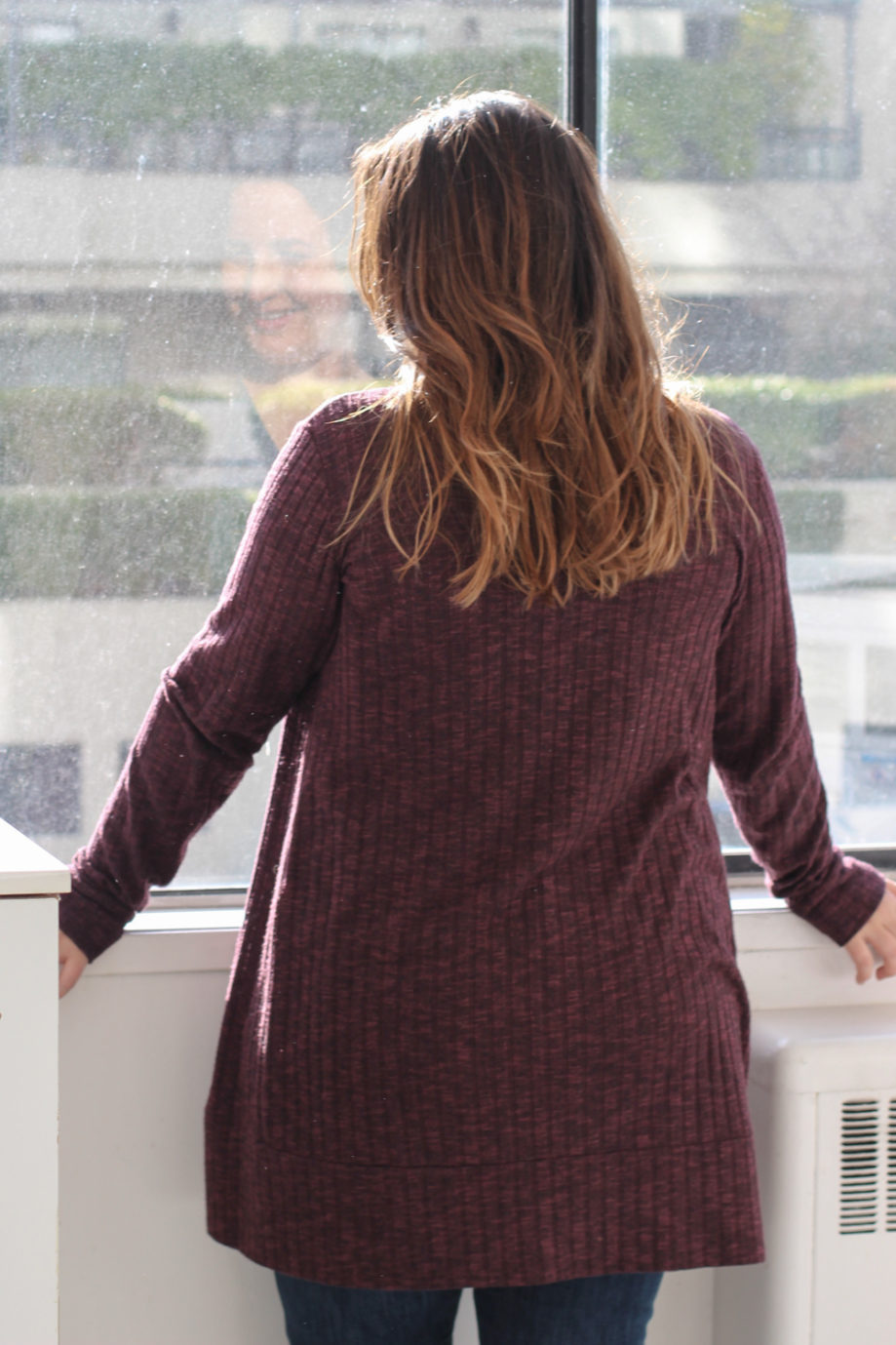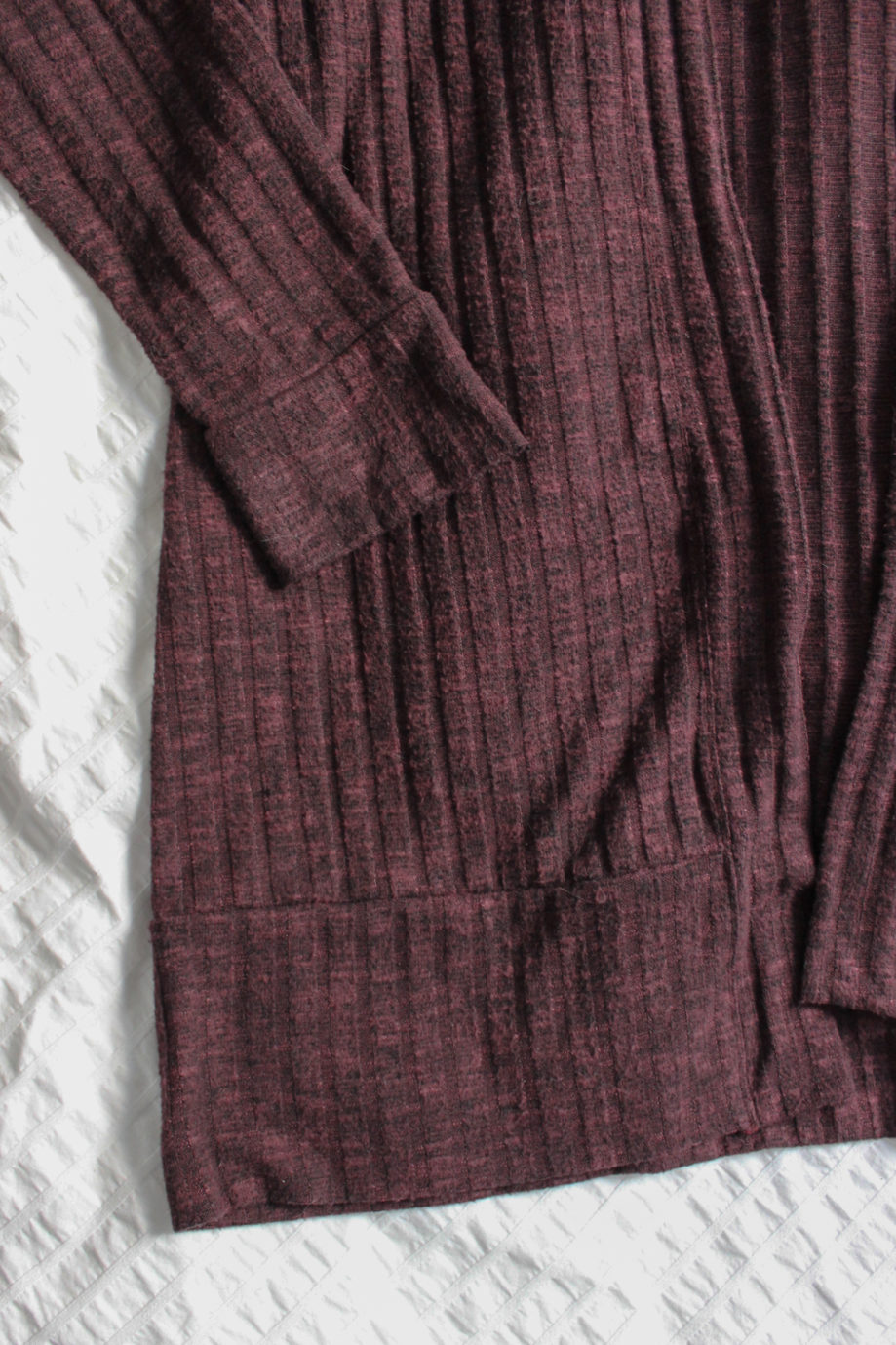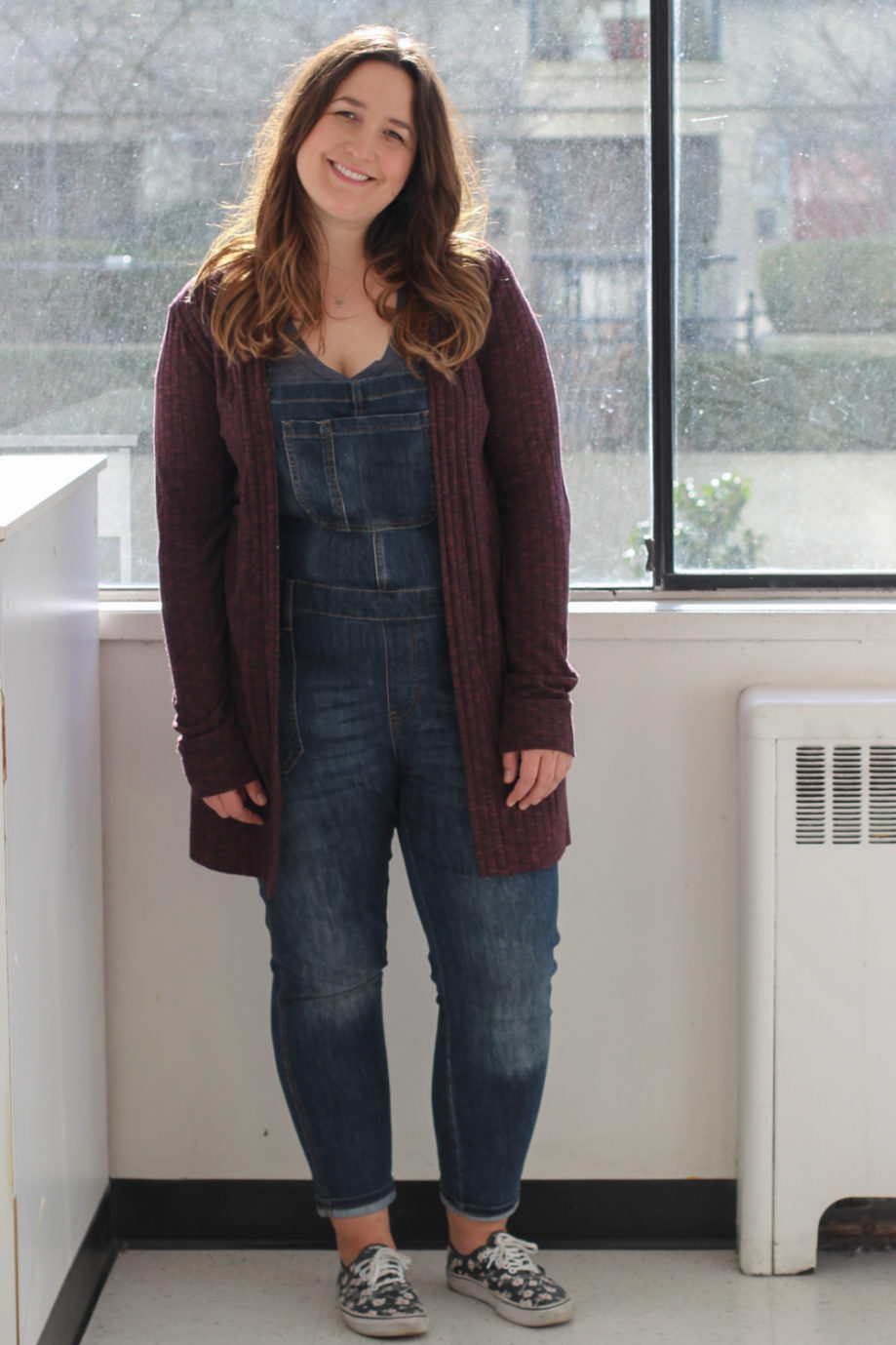 Oh yes! I should mention that after feedback from testers, Helen shortened the sleeves by 1″. They are meant to be long and bunched at the wrist, and even with that change, they still will be. I personally love extra long sleeves. When I layer a jacket or coat on top of a sweater, I like to be able to pull my sleeves out a bit to keep my hands warm. If I can't, I get annoyed, and I'm less likely to wear that sweater!
In the photos above I'm wearing my Blackwood layered over a basic tee and denim overalls from the Gap. Super comfy and relaxed, exactly how I want to dress every day.
Will you be sewing up this pattern? If you're interested, you can pick up your copy here. And if you're looking for sweater knits, we have lots in the shop!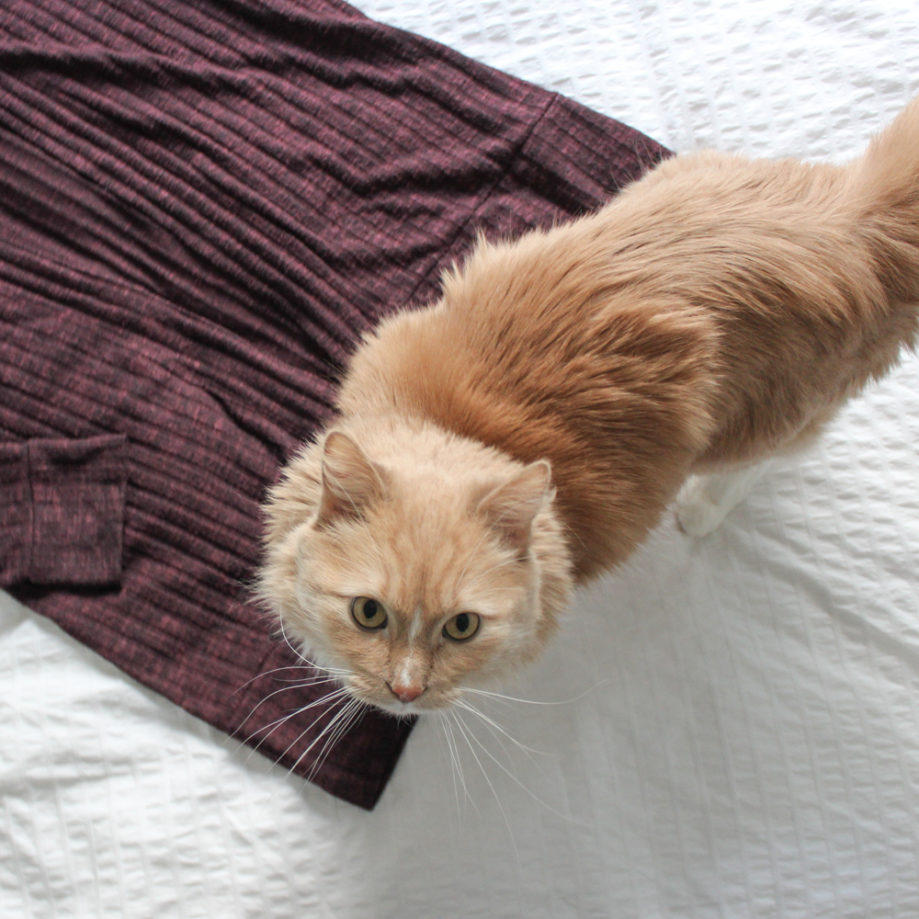 Had to share this cuteness. This is our kitty Fraidy. If I ever leave clothing on the bed, he will want to climb on it. He's sleeping on a pile of laundry as I type this!