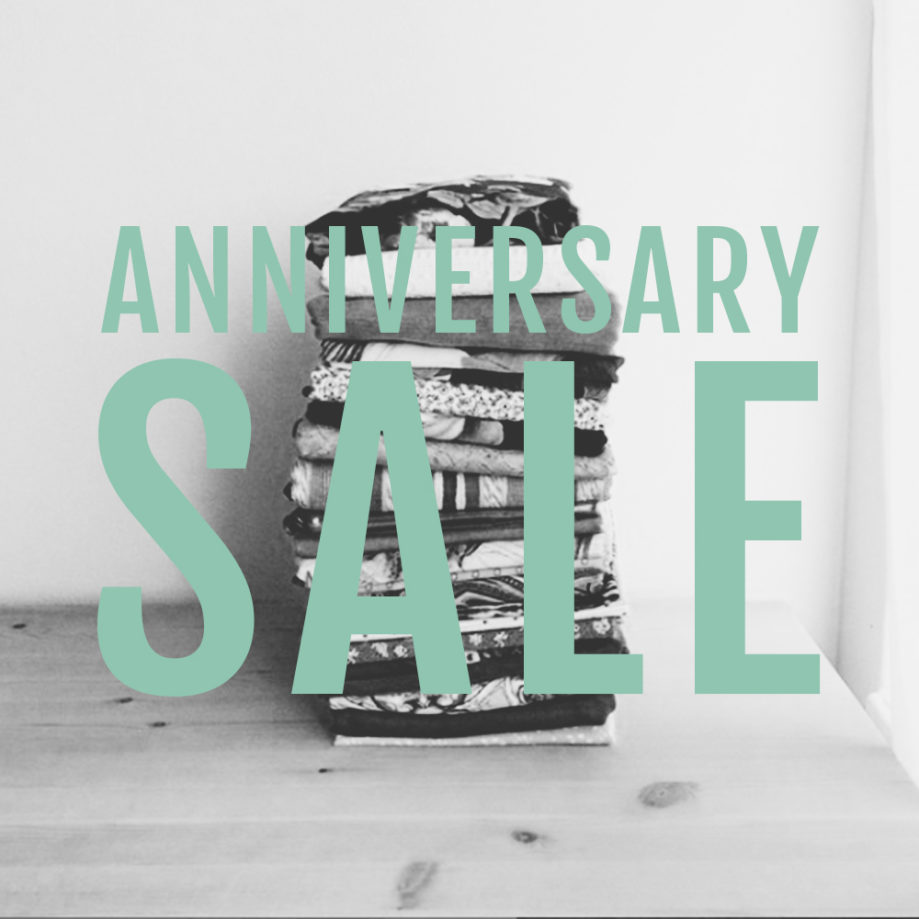 The end of September marks the beginning of fall, and for me, it also marks a really special anniversary. On September 24th, 2014, I officially launched Blackbird Fabrics. I can hardly believe I've been running this business for two years. Oh, how time flies! I'm proud of what I've built and really looking forward to all of the exciting things I have planned for the coming year. I hope that I can say that every year on the anniversary of my business.
Enough about that for now, the important bit is that it's time for an anniversary sale! I had a launch sale, and a sale on my first anniversary last year, so I figure I might as well make it a tradition. Here's what I'm doing this year:
From now through Sunday…
Spend over $50 to get 15% off
Spend over $100 to get 20% off
Spend over $150 to get 25% off
PLUS! If you spend over $200 after your discount has been applied, you'll get free standard shipping worldwide. 
Everything is on sale and there is no discount code required, so go forth and shop now!
I can't sign off without thanking you, my wonderful customers, for your unending support, encouragement, and just plain awesomeness. The fact that I get to engage with such a wonderful group of people every day makes me very, very happy.  I'm proud to be a part of the sewing community, you are a cool bunch!
xo,
Caroline
---
The fine print: Sale ends Sunday, October 2nd at 11:59pm PST. Discount tiers listed above are in Canadian dollars. Free shipping offer applies to USA & International orders with a subtotal of $200 (Canadian Dollars) or more after discounts have been applied. Standard shipping to the USA is USPS Priority Mail. Standard shipping to International destinations is Canada Post Surface.