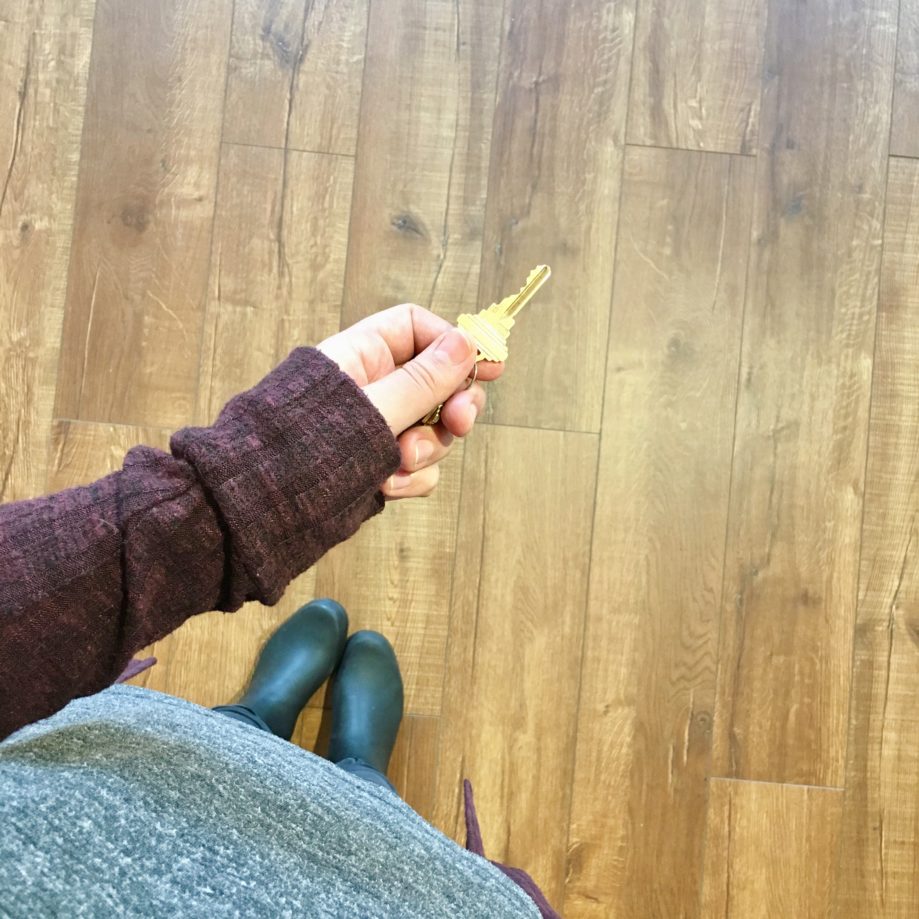 Hi, there!  Guess what? This week I signed a lease on a new space for Blackbird Fabrics. That's right – we're moving! But first, let me back up a bit…
You may not know this, but for the past 2.5 years, I have been running this small business out of a bedroom in our Vancouver apartment. It's worked well, but lately, I feel like I've outgrown the space, like big time.
So I started looking for the perfect spot a couple of weeks ago, and I really didn't expect to find something so quickly. But when I walked into this place, it felt meant to be. It's big and airy with beautiful natural light and high ceilings. I can't wait to show you guys.
Since the new space is empty now, I was able to sign the lease and get the keys immediately. So now I am holding the keys to a sunny and open studio space in a great area of East Vancouver. I honestly could not be more excited. It's perfect.
The past few days have been filled with celebration and reflection. I find myself feeling so humbled by the support I've received over the years. I'm also incredibly excited for the future, and what this means for my small business. This feels like a success for me personally, but also for the community we've built. You guys are passionate about fabric, as am I! I'm proud to be a part of the exciting and ever evolving world of home sewing.
Okay, here's the fun part! I'm having a sale to clear out some inventory. The less I have to physically move, the better. 🙂 Also because I love you guys and I want to celebrate with you.
Everything in the shop is 20% off now through Friday, March 31st at 11:59 pm PST.
No code is required, the discount will automatically be applied at checkout.
Visit the shop and celebrate with me! I couldn't have done this without you.
xo,
-Caroline