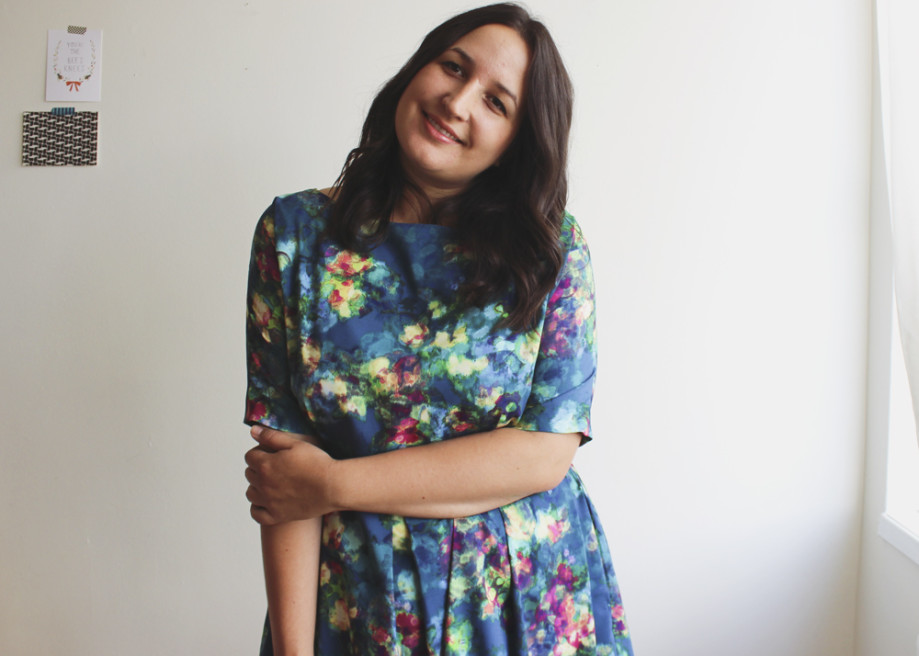 Hi! I'm Caroline. In 2014 I founded my online shop, Blackbird Fabrics. I love, love, LOVE to sew. I actually love to do a lot of things with my hands: like cooking, baking, gardening on my balcony, and petting my kitty. But especially sewing.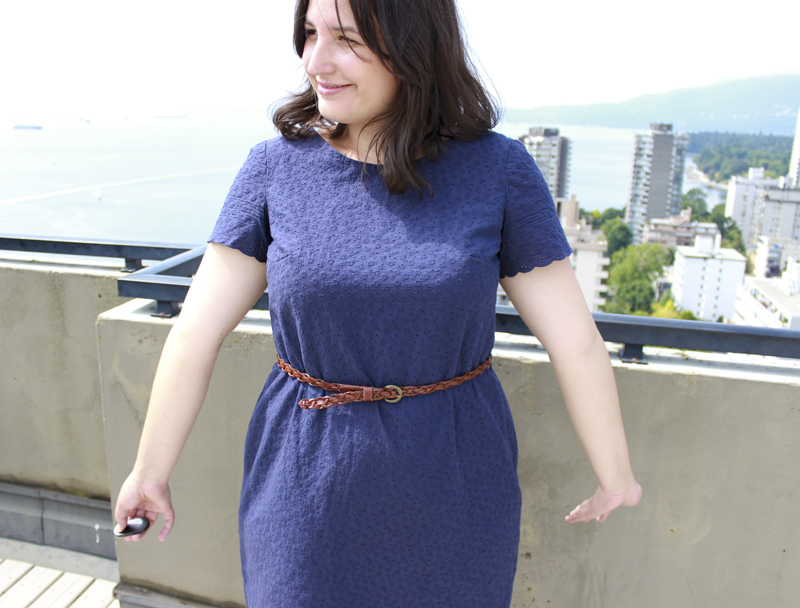 I live in beautiful Vancouver, Canada. I love my city, but sometimes I miss my hometown of Montreal. (The fromage and croissants on the west coast just aren't the same!)
After studying fashion design in college, I worked for a fashion textile wholesale company, where I fell head over heels for fabrics and textiles. I got to spend my days helping local fashion designers pick out fabrics for their collections. On my nights and weekends, I was sewing for myself, and guest blogging on a blog called Sewaholic. I got totally hooked on this amazingly supportive and cool community of home sewers who just wanted to share their sewing adventures with the internet. I wanted in. After five years of working in the fashion industry, it was time to branch out on my own. That's when Blackbird Fabrics was born!
High quality fashion fabrics and sewing supplies are hard to find online in Canada. I've made it my mission to change that. I want to bring the good stuff to the masses!
Now I spend my days making Blackbird Fabrics run. Sometimes I spend my nights and weekends doing that too. The life of a solo-preneur. I feel so lucky that I get to work with fabric every day. It's my dream life!
This blog is my space to chat about fabric and sewing, give you a behind the scenes look at running an online fabric shop, and share projects from time to time.
So stay a while, look around, and don't forget to say hi!
xo,
Caroline
P.S. Instagram is my fave. Follow Blackbird's instagram here and my personal instagram here.
P.P.S. Want to chat? E-mail me!