Last week I shared a round-up of our fall/winter fabrics. I thought it would be fun to show you some inspiration behind the selection of fabrics in the shop. Since Blackbird is a small shop and I can't buy everything that I want (waaah), I try to do my sourcing with a general direction in mind. I am of course then inspired by the fabrics and what is available to me, and I develop a more clear vision of how I want to curate for the shop during that season. I felt particularly inspired this season!
So what is the general feel for this season? I briefly touched on this in the last post; the vibe is heavy on the bohemian, with some modern, classic, and cozy mixed in. Lush coatings and knits, beautiful boho prints, geometrics, and some great classic solids. I'm very into the shibori trend so I had to mix some of that in. I love all the warm tones: oxblood, orange, mustard, brown. There is also lots of navy in this season's fabrics because I think navy is the new black – it's so chic and easy to wear! All of the above will mix great with denim too.
I put together these fun graphics to show you my fashion inspiration for the season and how that translates into my fabric choices for the shop!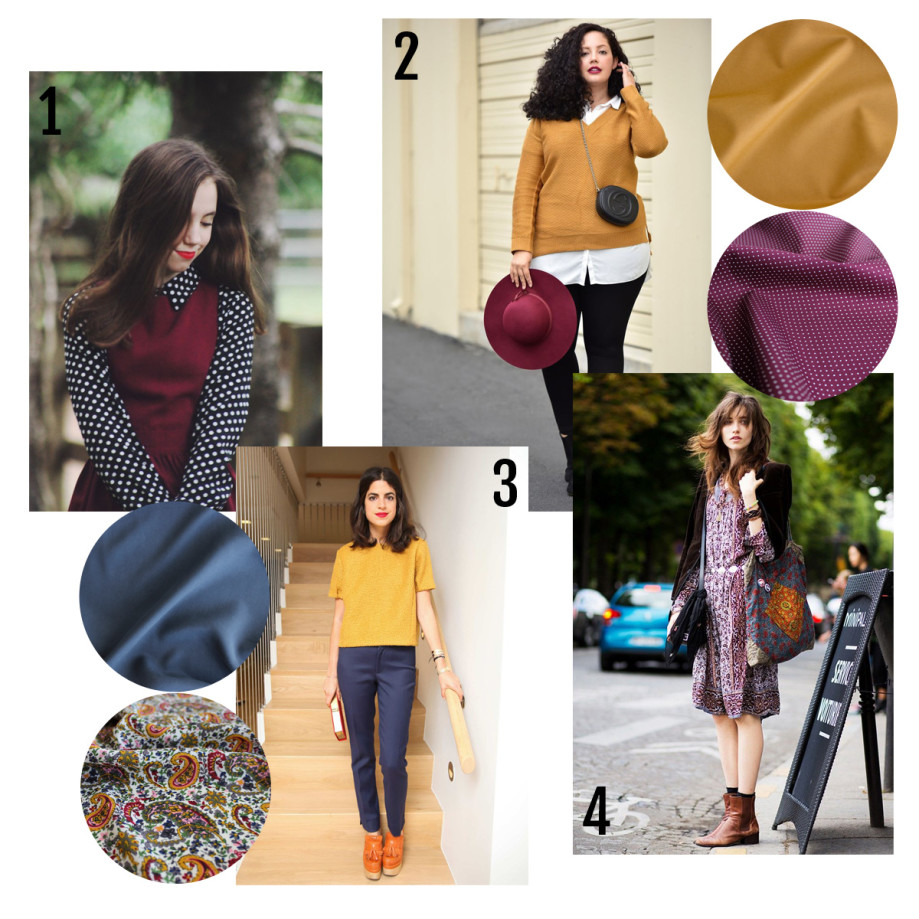 1 / 2 / 3 / 4
fabrics: navy tencel twill / paisley print poly crepe / mustard ponte knit / wine dot shirting