Hi fabric lovers! Yesterday marked one year since I launched Blackbird Fabrics. (WHAT?!) To celebrate, I'm giving you 25% off store wide from now until Monday. This is BIG!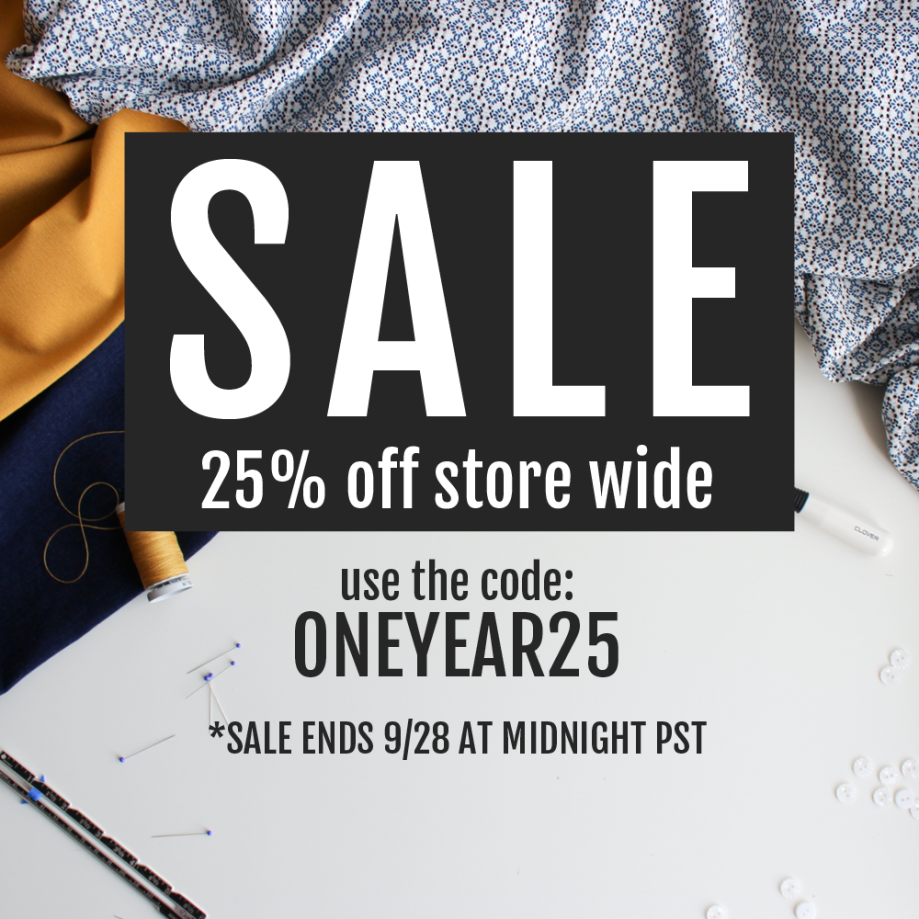 This past year has truly been a whirlwind. Running a small business is no joke. It's fun, exciting, and empowering – but also stressful, scary, and downright exhausting! I am happy to say that I am just as passionate about Blackbird today as I was on day one. Actually, I'm even more passionate about it, because of the encouraging response and invaluable feedback that I've received from my customers.
So thank you for your support over the past twelve months. I feel incredibly lucky do be doing something that I love. I believe strongly in this small business and I am excited to continue to grow. Cheers to another year!