How goes it, sweet sewing friends? Lately I've really enjoyed soaking up the sunshine in Vancouver; this summer has been one of the hottest I've experienced after living here for almost five years. But now I'm hunkering down to try to finish up some projects before I spend a couple of weeks in Montreal for my sister's wedding! I can't wait to show you what I'm working on. In the meantime, let's admire some of your makes, shall we? I'll include links for the fabrics that are still available.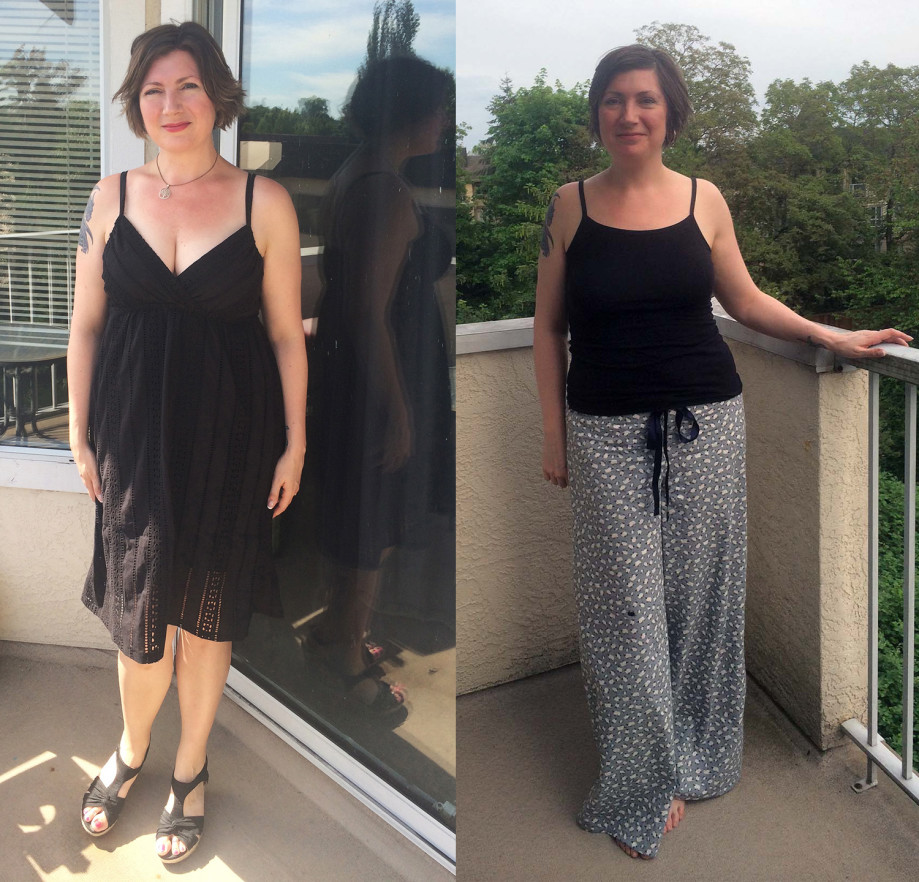 Love this eyelet dress & these sheep pajamas from Amanda. (Spot the black sheep! What an awesome touch.) Sadly the adorable sheep fabric is sold out, but the eyelet is still available in the shop in a few colours, including black.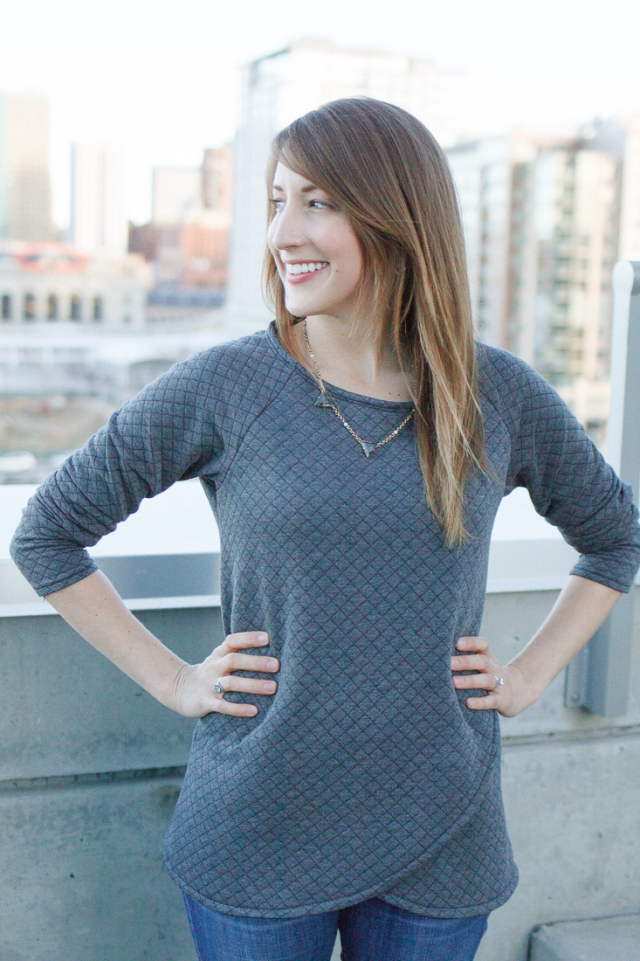 This one just missed the last round up, so I'm a bit late, but I just have to share this tulip top from Erin of Sewbon. She used our diamond quilted knit – a perfect pair for this pattern! At the moment all of our quilted knits are sold out, but I have some new ones coming in August!
How good are these makes from Morgan at Thread Theory? Morgan's photos always make me want to run away to Vancouver island and never come back. The Brumby skirt is our tencel denim, and the dress is in one of our rayon voile prints (both now sold out – sad face!). You can find other denims options here, and rayon voile prints here.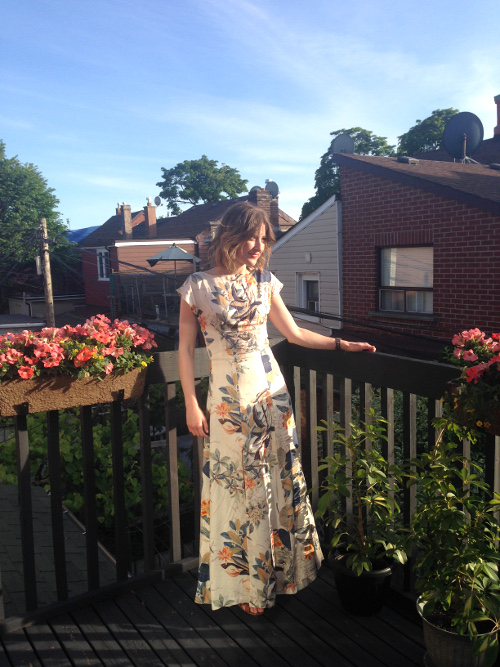 As Bianca illustrates, the By Hand London Anna dress and our ever popular rayon satin print are a match made in heaven. Devastatingly, this fabric is sold out. Believe it or not, I restocked this fabric about a zillion times (okay, maybe just 4 or 5). But hundreds of meters were sold and at one point I just had to pull the plug. You guys went crazy for this fabric! What can I say, when we love a fabric, we love it hard in the sewing community.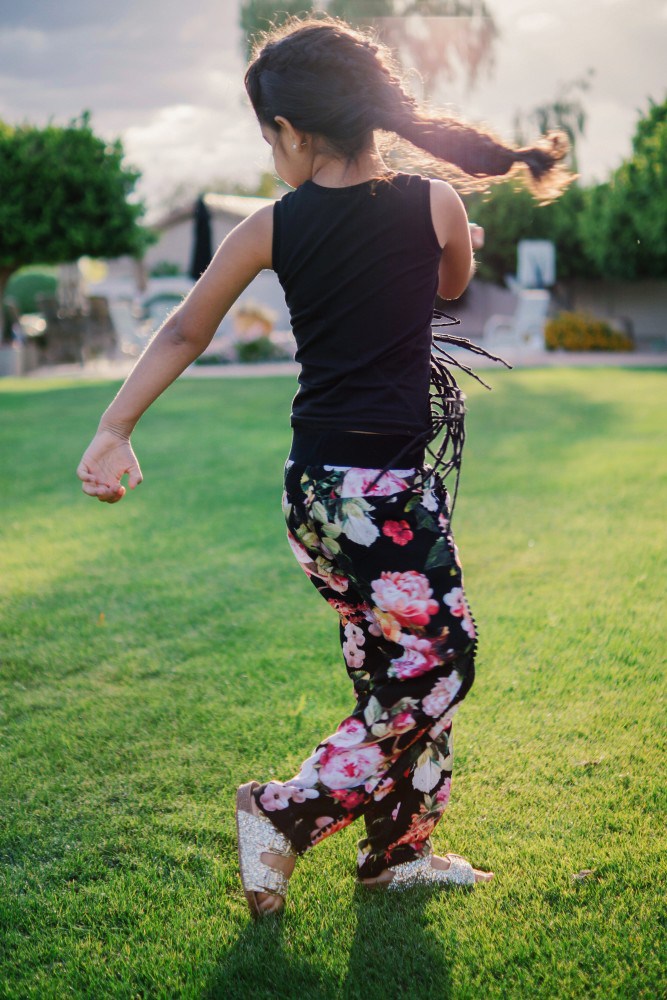 Another fabric that got some serious love this year was this floral viscose twill. I love these pants modelled by Ava – just look at that pompom trim! Ava is basically my style icon (not even kidding).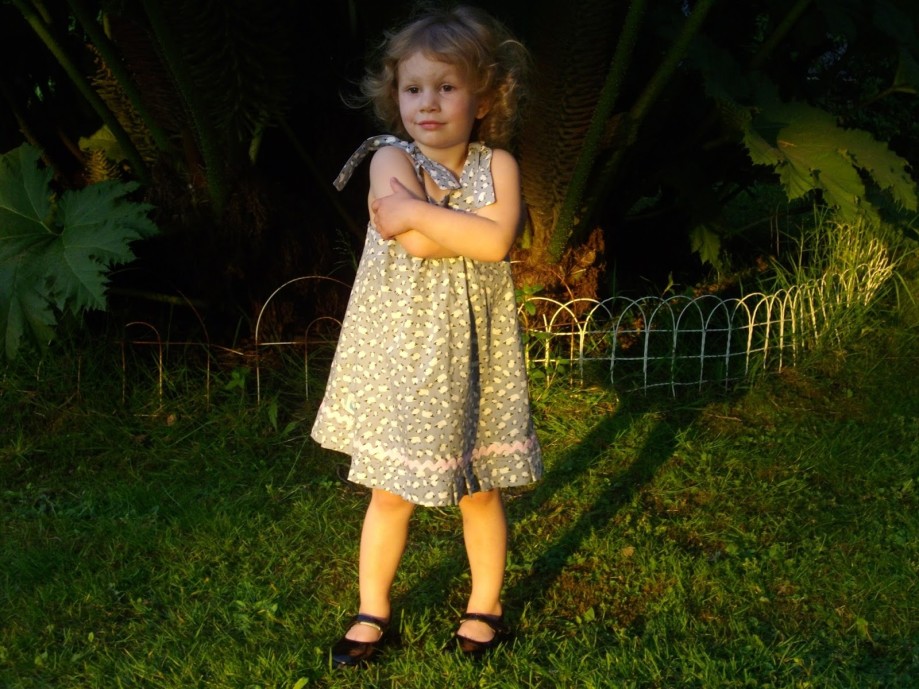 Check out Itsa in this adorable dress! These cute kiddos are killing me. Thanks Mandy for sharing this sweet make.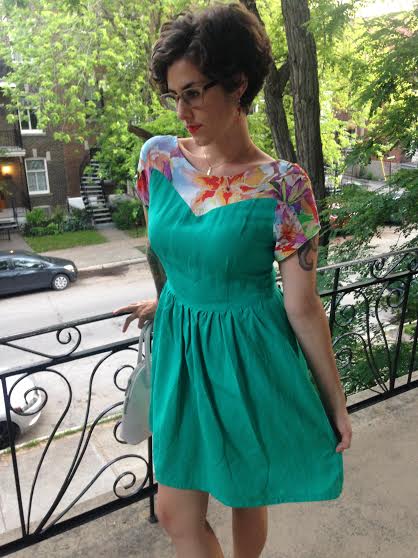 Jess (instagram @jess_made_this) e-mailed me photos of this amazing Leotie Dress. She used our linen-viscose blend in jade green (sold out), and paired it with the hawaiian floral viscose poplin. Love this combo!
Of course, I have to give some love to instagram. I pulled these from our instagram tag #blackbirdfabrics. If you're an instagram junkie like I am, the be sure to tag your makes so I can see them!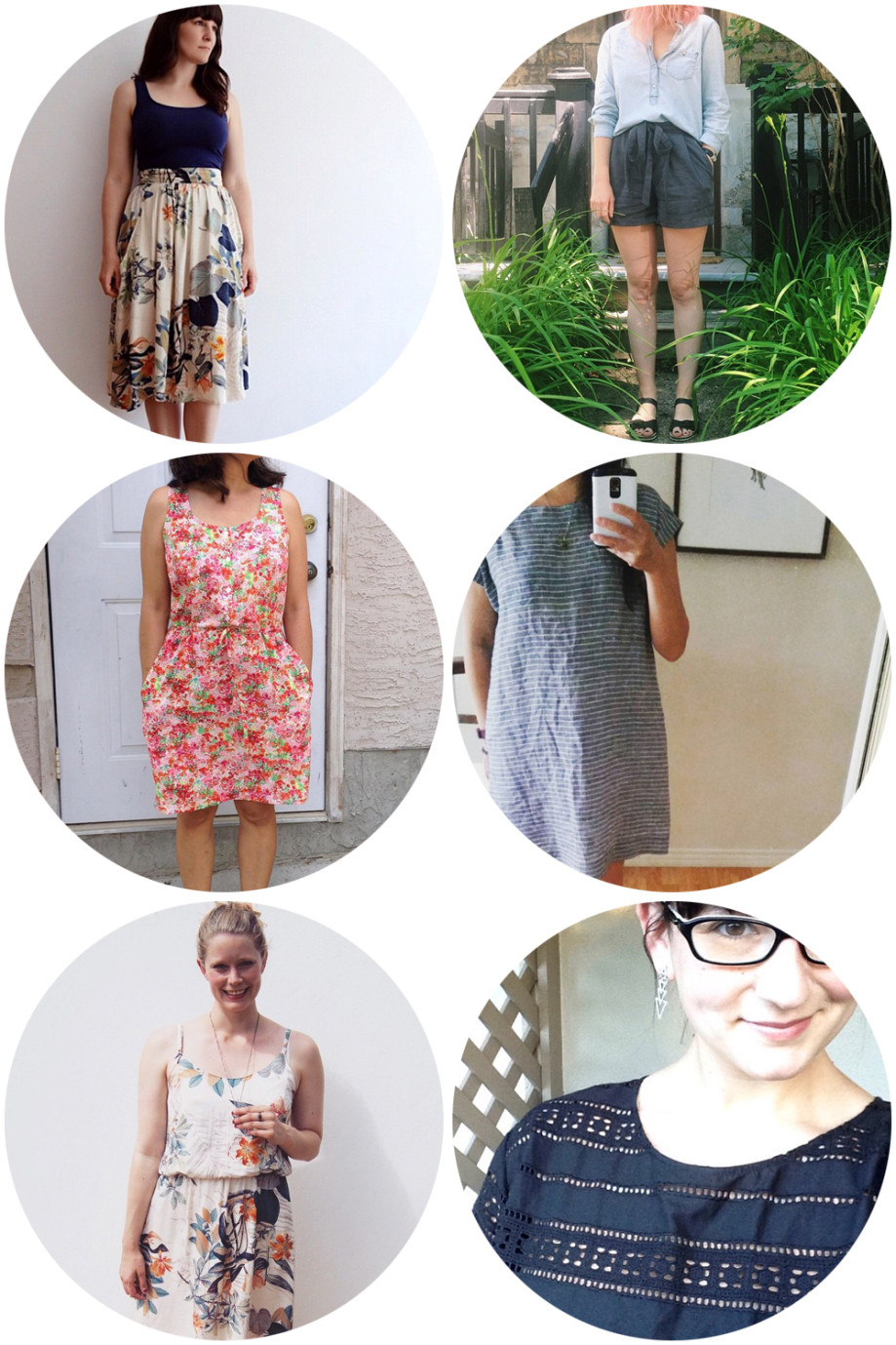 top left @springatet
top right @naomihiller
center left @jenndumon (viscose poplin still available)
center right @ohhellorabbit (linen stripe in different colourways available here)
bottom left @wethesewing
bottom right @sewmsboncha (black cotton eyelet still available)
Want to make it into my next maker round-up? If you sew something with a fabric from the shop, just e-mail, instagram, facebook, or tweet me a link!