I've been seriously drawn to all things blue these days. Denim, indigo, navy – give me all of it! So when I received this bamboo tie dye knit for the shop, I snagged some for myself immediately. Just couldn't resist.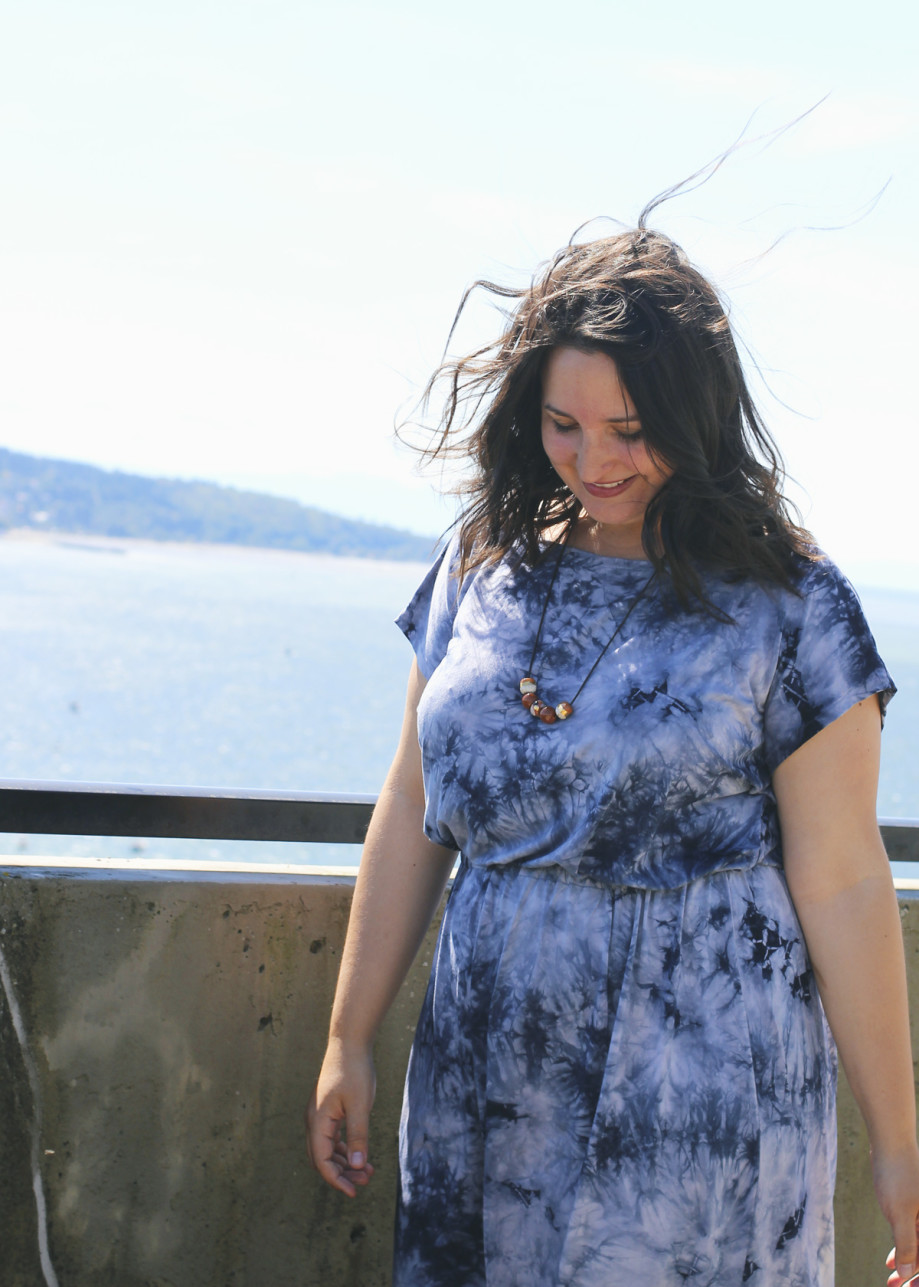 I improvised a bit for the pattern. I knew I wanted to make a simple kimono dress with a gathered waist. I had Pattern Runway's Easy Short Sleeved Kimono Dress in mind, but it needed some tweaking since it's designed for woven fabrics, and I wanted a more relaxed fit in the skirt. So I used the bodice from this pattern, and drafted a quick a-line skirt to go with.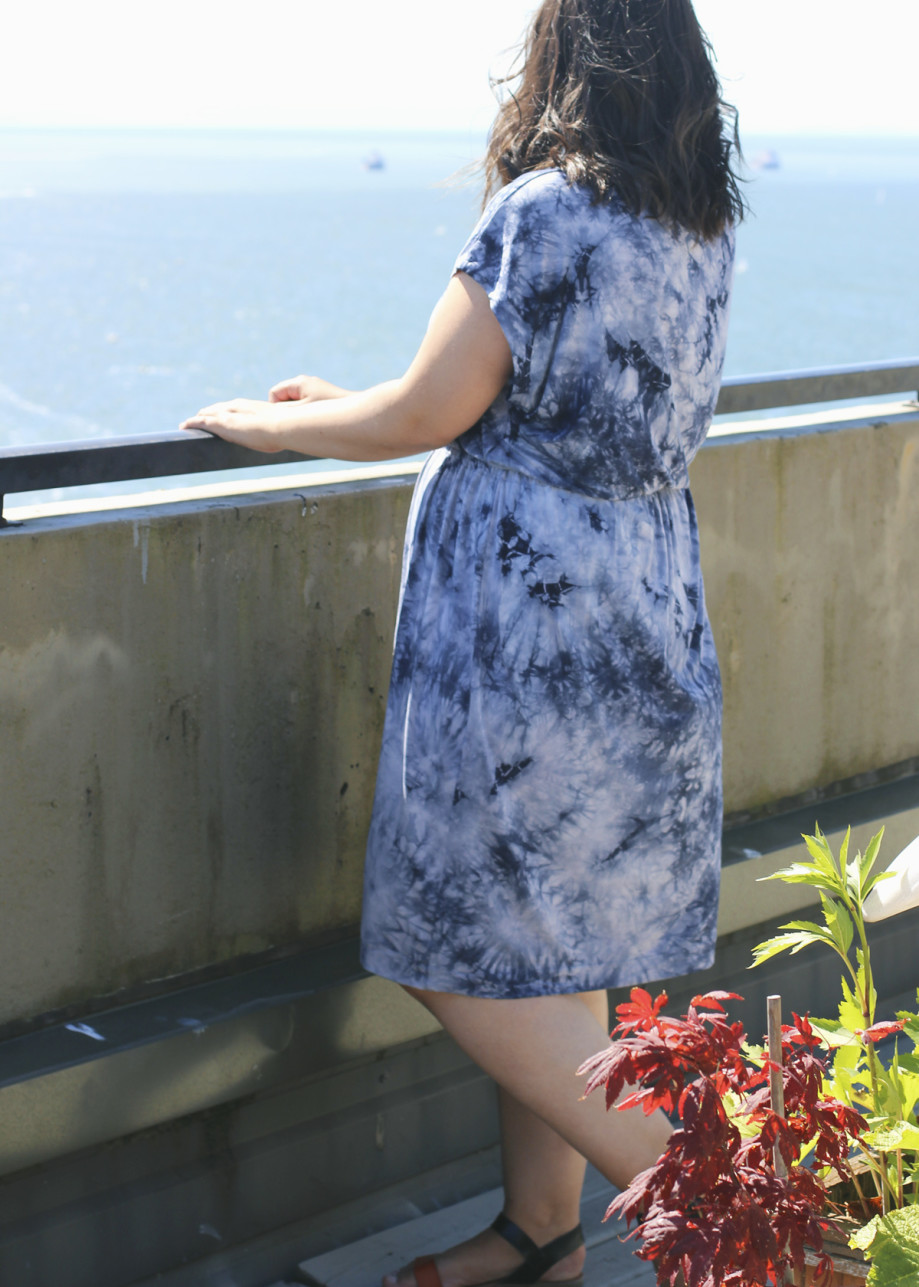 The pattern came with facing pieces for the neckline and armholes, but that wasn't going to work with my knit fabric. I simply turned under and stitched my neckline, armholes, and hem. If I had more time I would have preferred to draft a binding piece for the neckline, but I was rushing a bit to have the dress ready for a quick trip to Montreal.  For some reason I always get the urge to sew the day before I travel. What can I say!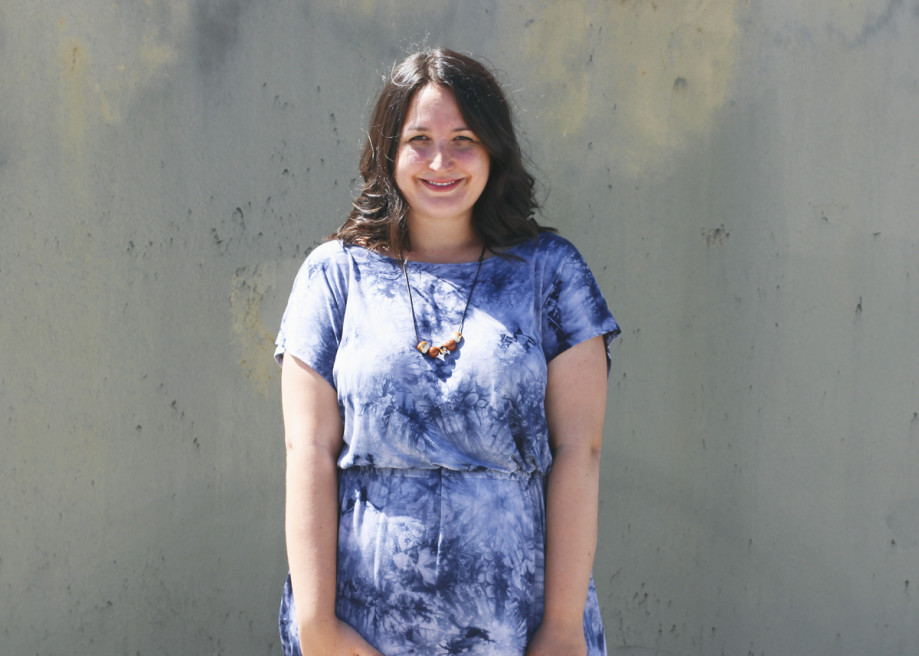 This fabric is so soft and has a great drape. It really feels wonderful against the skin. I have worn this dress a ton since I sewed it up. It's perfectly breezy for summer, and really comfortable. I pre-washed my fabric, and washed the dress twice before taking these photos, and the bamboo knit still looks and feels brand new. Inherently, bamboo does tend to pill a bit in areas that undergo some friction, so I am very pleased that this dress is not showing any signs of that. Magical bamboo knit!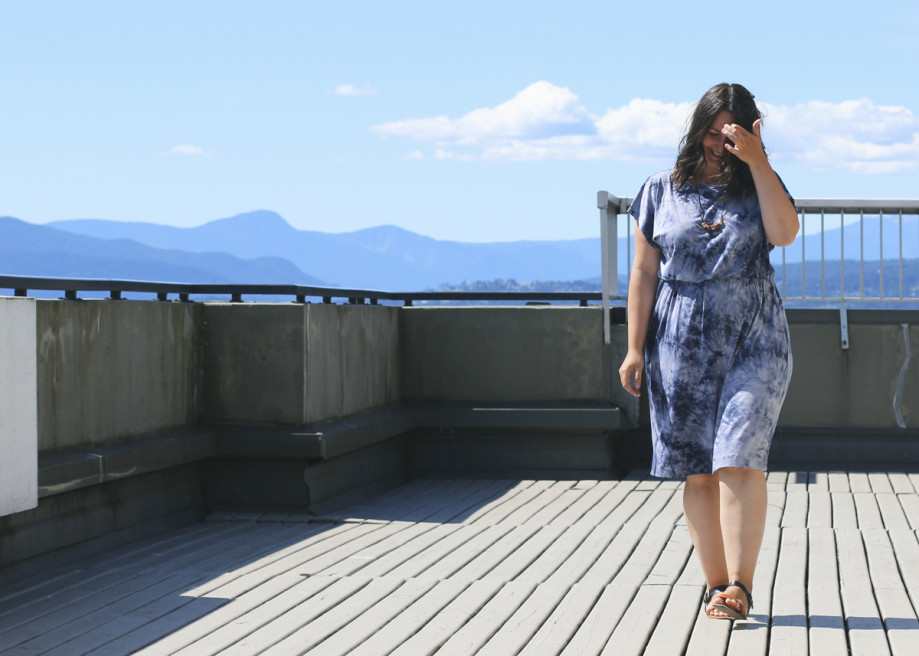 This one's going to get a lot of love this summer. If you are into the fabric, it's available in the shop here!