We're live! Phew. I've wanted to start a shop blog since I launched Blackbird back in September. But then life happened, I suppose. I swear I intended to have the blog ready in October, November, December… you get the picture. To celebrate the fact that this little blog is finally ready, let's look at some of my favourite makes from the past seven months! 
I loved combing the internet for these. Since these posts have been up for a while, most of these fabrics are no longer available in the shop. I'll link to similar fabrics when possible.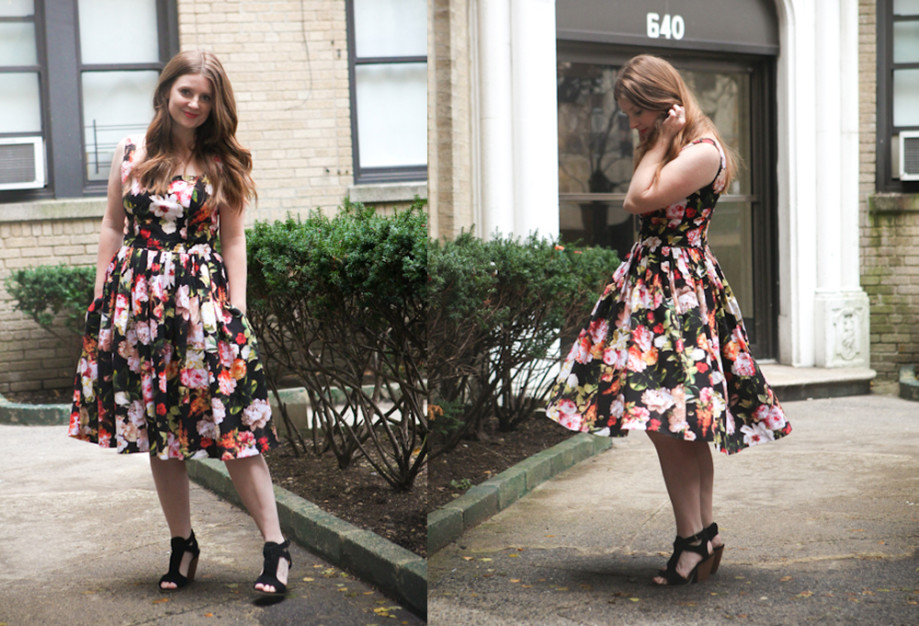 Can we talk about how stunningly gorgeous Kelli's floral dress is? This viscose twill was one of our bestsellers to date. It was scrumptious – I know this because I made a dress with it too!

Allie made a lovely mouse grey buttondown out of just one yard of fabric. I put some remnants on sale a couple of months ago and they disappeared fast! I'll be adding more soon, so be sure to join our newsletter to be the first to know when they're up. Browse all of our shirtmaking fabrics & supplies here!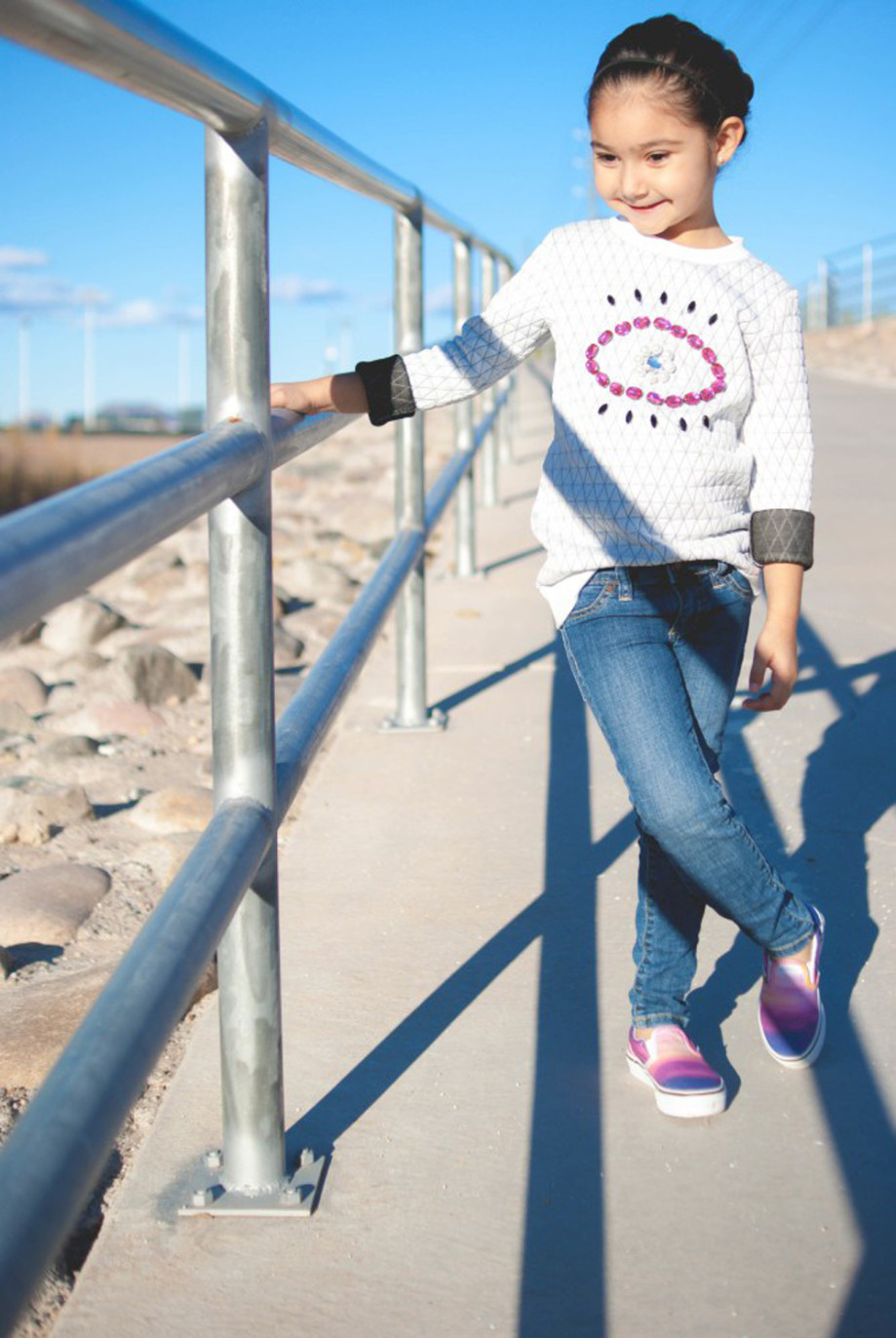 Meagan made this amazing sweater out of one of our quilted knits for her daughter Ava (cuteness overload). I'm obsessed with the eye embellishment. Obsessed.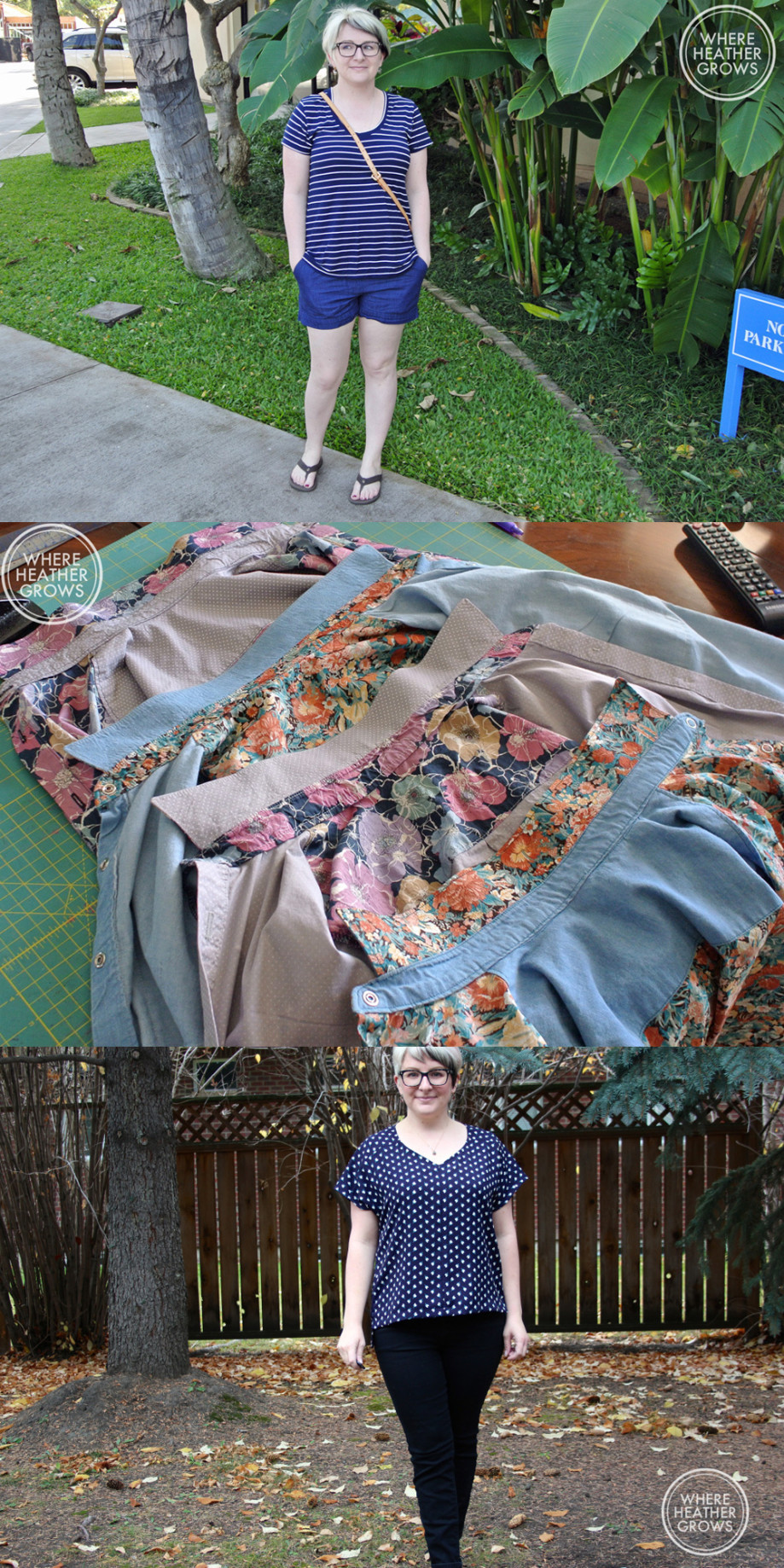 Heather is basically keeping me in business (just kidding…kinda). Heather, you're the best! The nautical tee is our striped bamboo knit – which is still available in grey & black! I love the mix & match Archer shirts which include one of our polka dot shirtings, and a super soft denim shirting that will be back in stock soon! The Sutton blouse at the bottom is in one of my favourite (now sold out!) polyester crepes.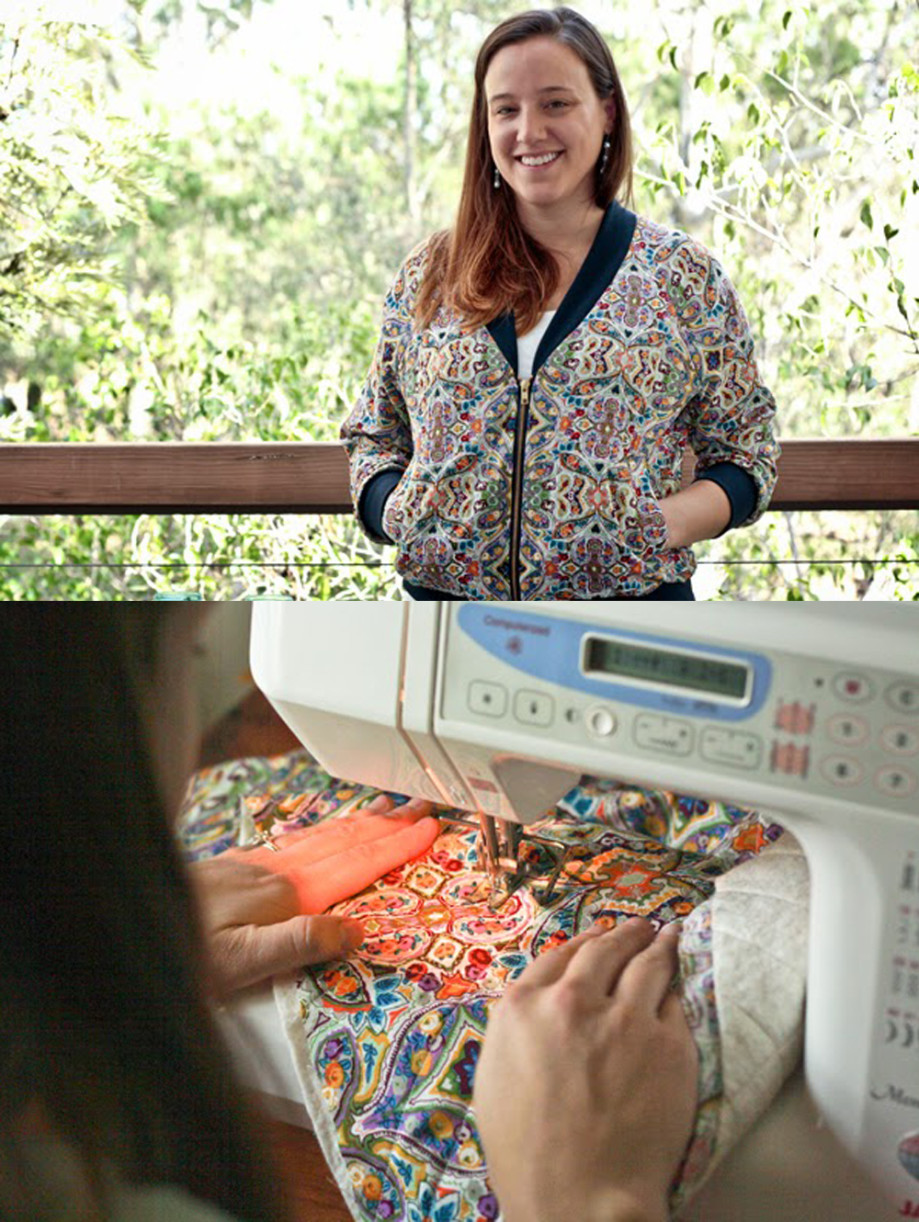 Katie took one of our super soft and drapey viscose poplins, quilted it, and made a gorgeous bomber jacket. Say, what?? So impressive.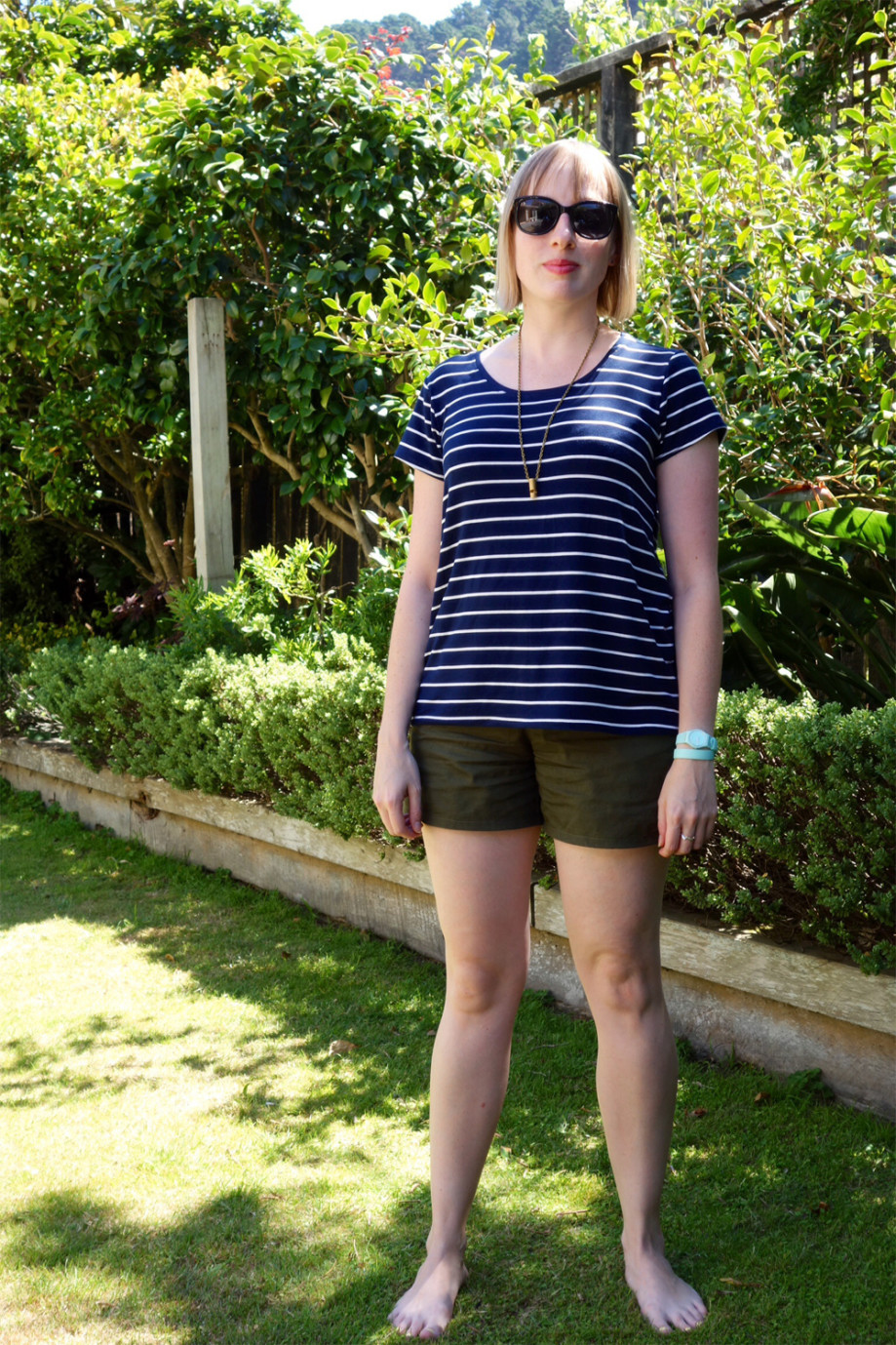 Kirsten made this Scout tee out of our nautical bamboo knit. I love this classic stripe! I think I'm convincing myself to restock the navy colour…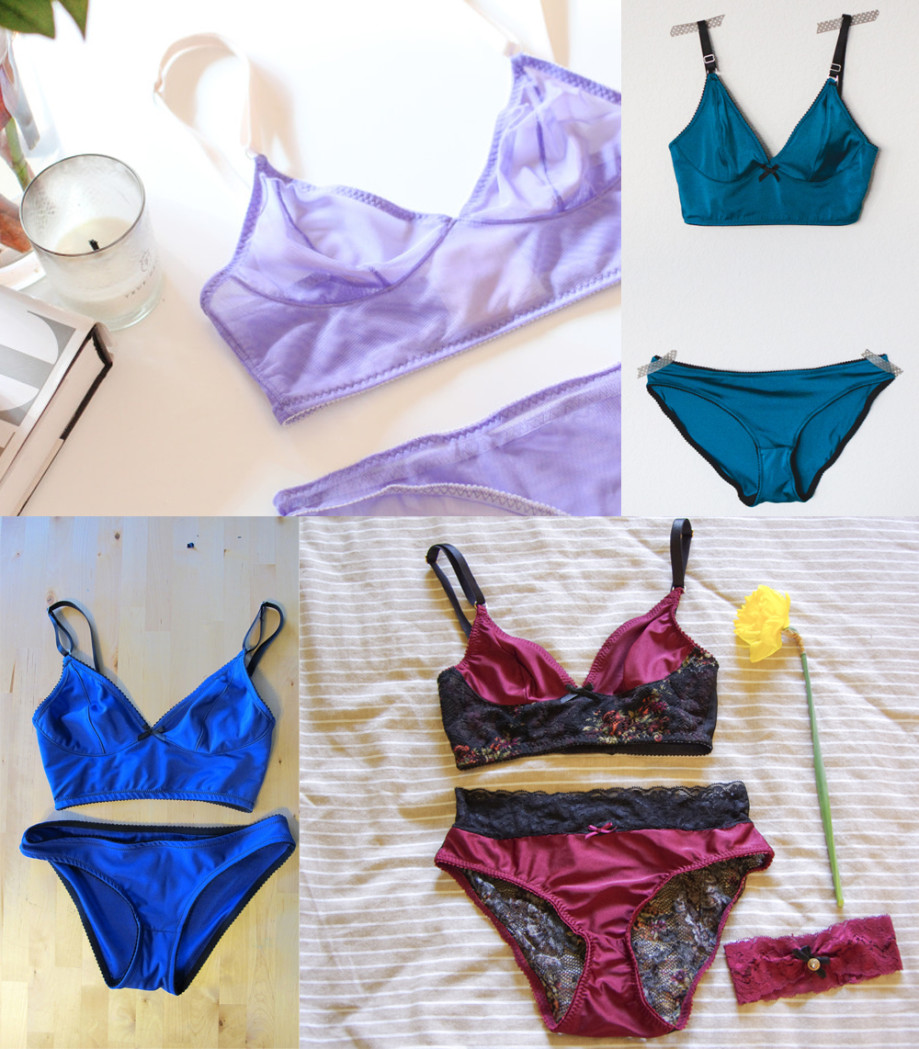 Last but certainly not least, here are some completed Watson sets, sewn up from our Blackbird lingerie kits. Clockwise from top left is Sophie, Erin, Morgan & Lauren. Morgan supplemented with lace from her stash – great idea! Gorgeous job, girls.
I have fresh new kits in the works, so if you haven't snatched one up, there is still hope for you yet! Be sure to sign up for our newsletter and I'll let you know as soon as they are availble.
Want to make it into my next maker round-up? If you sew something with a fabric from the shop, just e-mail, instagram, facebook, or tweet me a link! I love drooling over your makes, and now I can share them here too! I can't wait.