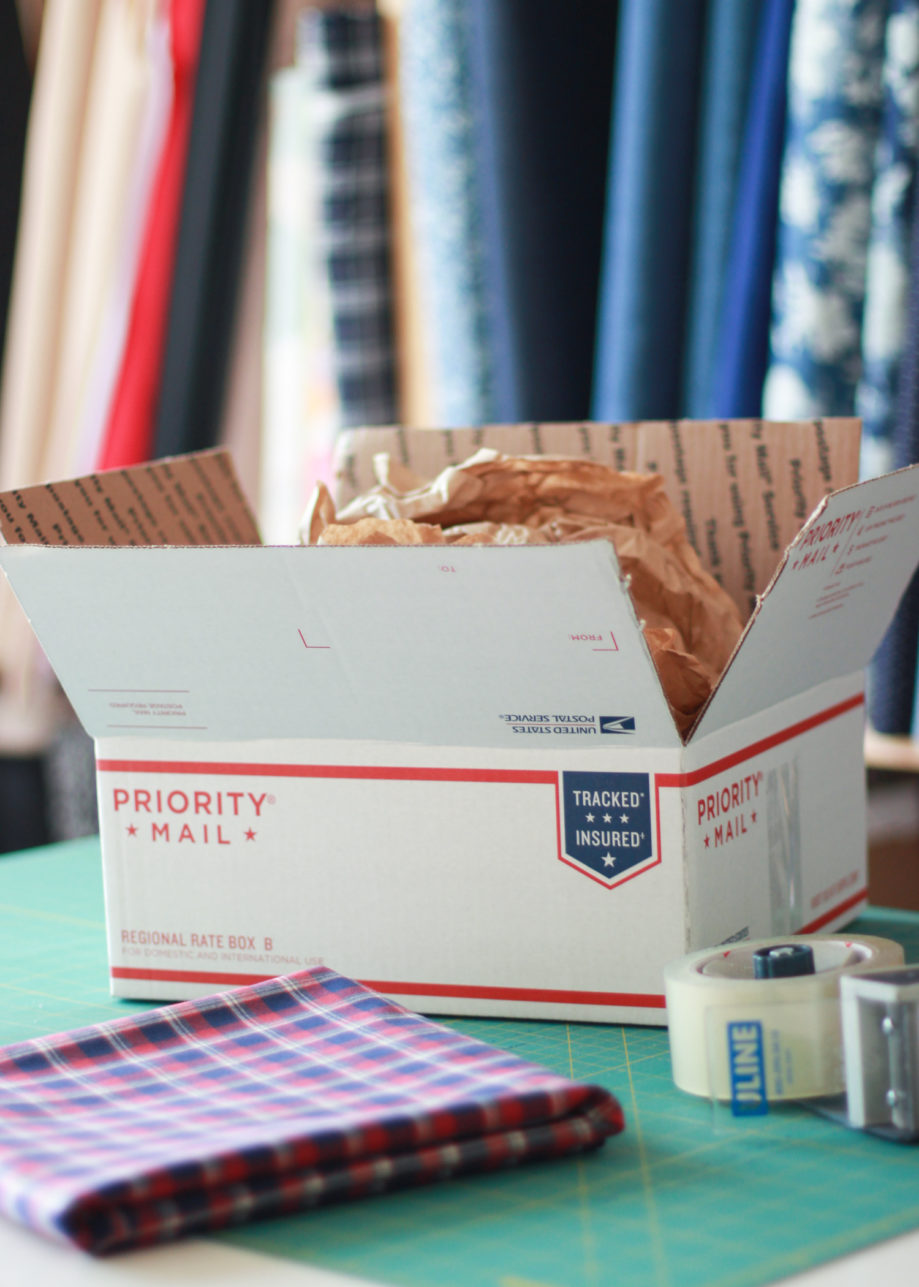 This has been in the works for a while, and I'm so excited to finally make it official!
Customers in the USA: We now ship with USPS!
This is an awesome development for so many reasons. Blackbird is based in Canada and until now, we have used Canada Post exclusively. This has worked great for us, but I have always felt like there must be a better way for us to serve our neighbours in the US. Well, I'm proud to say that we have found a better way!
How does it work?
It's pretty simple. We work with a courier that brings packages across the border to ship via USPS. Really small packages ship First Class, and everything else ships Priority.
Okay, but how long does this take?
As usual, we ship orders 1-2 times a week. Since the packages are making their way from Vancouver, British Columbia to Blaine, Washington, it takes a couple of extra days for them to get into the US postal system. Then it's just 2-4 business days to you!
How much does it cost?
Real talk: the cost will be higher than what you're used to paying for regular USPS shipping. We are paying a company for this service and we also have to take into account currency conversion. But across the board, it costs less than Canada Post, and there are other advantages too. Read on.
To make things simple, I've set up flat rates based on weight. Shipping costs will range from $4.50 – $25 (Canadian dollars). In US dollars that's just $3.50 – $19 for shipping. WHAT!
Side note: There's a real-time currency conversion button on the top right-hand corner of our website, so you can view pricing in US dollars. Just keep in mind, your e-mail invoice will always show Canadian dollars, and your credit card or Paypal will take care of the actual currency conversion.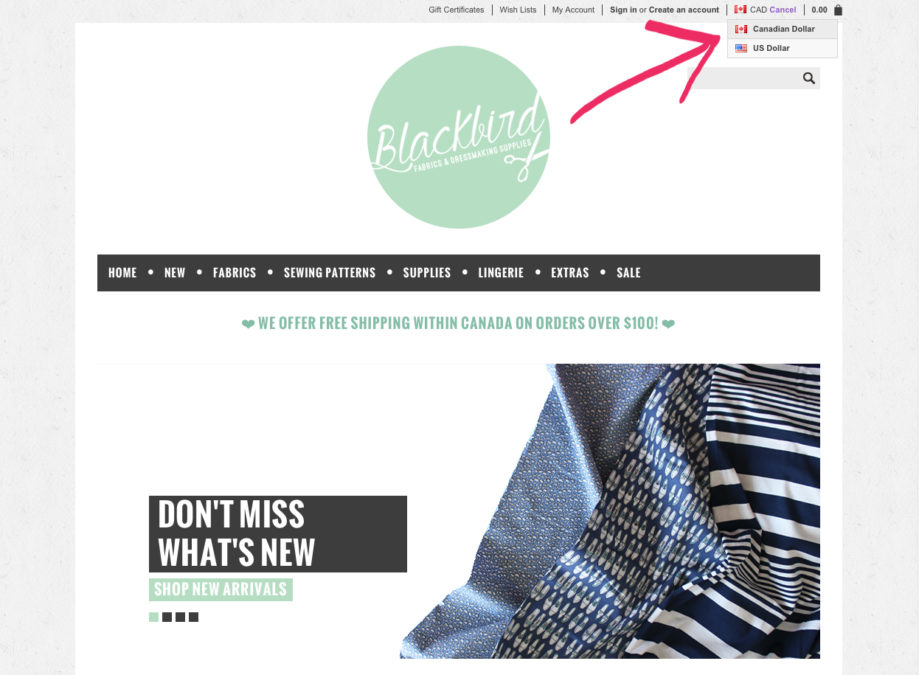 What are the advantages?
No duties or import taxes. Yes, you read that right. Our customers in the US no longer have to worry about import taxes or duties.
Everything includes tracking. In the past, smaller packages did not include tracking. Now everything does, no exceptions.
It's faster. You'll get your fabric faster, plain and simple! Canada Post takes anywhere from 4-10 business days once it's shipped. With our new system, it takes 4-6 business days.
It's more affordable.  Even with the added courier fees, it costs less than Canada Post.
I'm thrilled to be implementing this, and I'd love your feedback! If you have any questions or comments, feel free to leave a comment below or e-mail me. I love hearing from you!